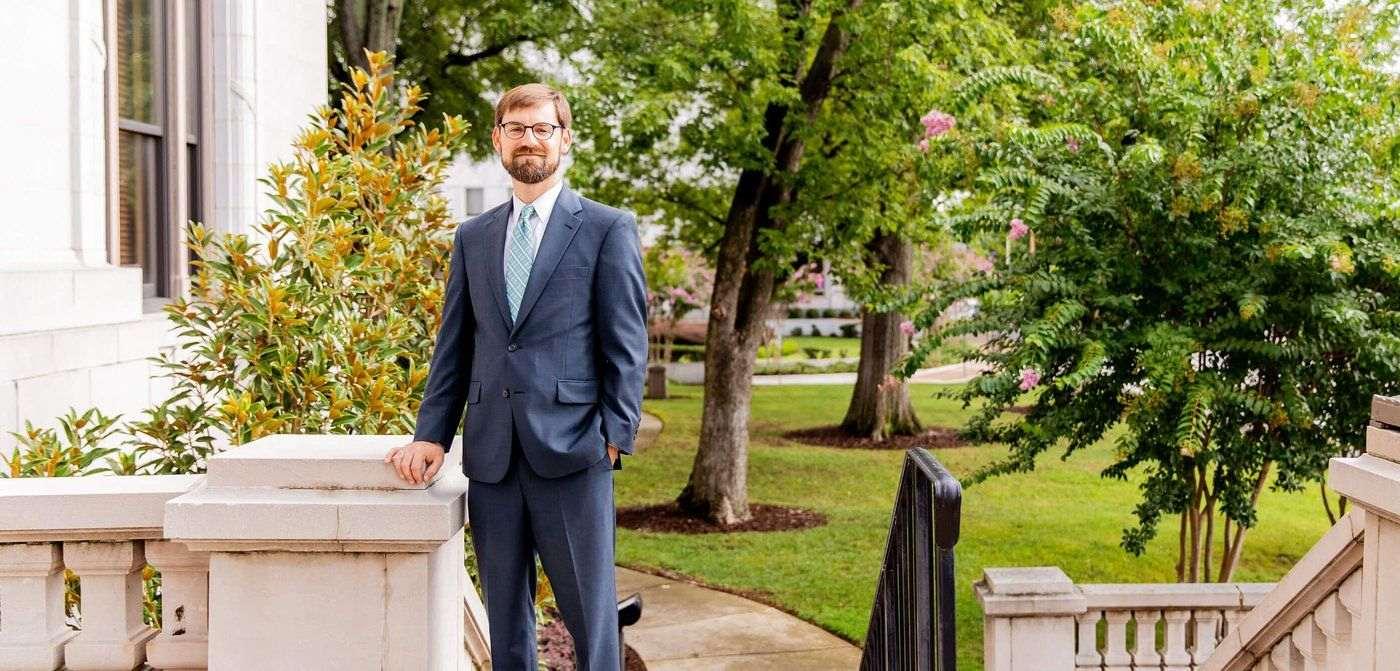 Jackson Law Firm - Tennessee Social Security Disability Lawyer
Disability Law Firm Serving Chattanooga and Surrounding Areas
Struggling with disabilities? Contact Our Disability Lawyer
Even if your case feels hopeless, Forrest Jackson may be able to help.

FORREST E. JACKSON, Principal Attorney
Forrest branched off from a larger disability law firm and founded Jackson Law Firm, PLLC, because he wanted to ensure that his clients would always get the direct, customized legal care they need.
Today, his strong moral compass continues to guide our firm. Forrest is one of the most skilled, Chattanooga Tennessee based, Social Security Disability (SSD) lawyers. He takes pride in helping disabled clients succeed with the challenging application process.
We can get you the information about SSD benefits you need. Go ahead and reach out to an experienced disability lawyer today, for a free consultation.
What Do Our Clients Say About Us
Thoughtful, Kind, and Capable
Do not hesitate to put your case in Forrest Jackson's hands no matter where you are in the social security disability process... I contacted him very late in the process and won.
-Anna R.
Very, Very Good at What He Does
Mr. Forrest Jackson is very, very good at what he does! He walked me through a tough time and the need for disability benefits and assisted me until I received them. Which really didn't take as long as I thought.
-Janice C.
Forrest Has Your Back
I can't think of any other attorney that would or could do a better job! He not only will handle your case, he does it with caring and compassion. He has your back and your best interest in mind.
-Deborah S.
Extremely Impressed
I was extremely impressed with this law firm! Forrest was very patient and understanding and got the job done during this difficult time for my family! We appreciate everything and would highly recommend him to anyone!
-JoAnn C.
Forrest Fought for Me
Forrest fought for me when other attorneys wouldn't. He stuck with me and believed in my case!
-G. C.
Guidance through the application process
If this is your first time applying for Social Security Disability Insurance (SSDI), talking things through with an experienced disability attorney can help you avoid common mistakes and increase your chances of filing a successful claim. We strongly encourage you to speak with our disability attorney about your Social Security Disability (SSD) benefits. Feel free to contact our law firm for a free case evaluation.
Fierce representation by an experienced Social Security disability attorney if your claim was denied
If you have already applied for Social Security Disability or SSI and your benefits claim has been denied by the Social Security Administration (SSA), that does not mean it's over. Contact our law firm for a free case review about appealing or reapplying for your SSDI benefits. With strong legal backing, we can help your appeal approval chances. Our disability lawyer offers a free case review.
Our lawyer offers a no-nonsense approach to personal injuries
When you or a loved one gets hurt in an accident that wasn't your fault, call us immediately. We don't pull any punches when it comes to getting justice for these types of claims. We have a team of fair and ethical personal injury lawyers ready to help when you have experienced an unfortunate accident and need support.
Social Security Disability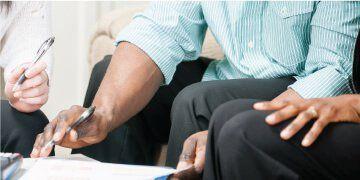 Depending on the physical or mental disability impacting your life, you may be eligible to receive SSDI or SSI benefits. Explore this site to learn more about each.
Personal Injury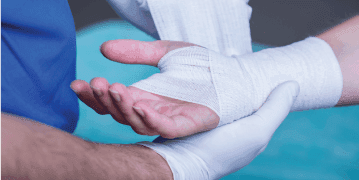 If another person's mistake caused you to get hurt (for instance, in a car wreck or workplace accident) or led to the death of a loved one, you have every right to pursue justice and monetary compensation.
What should I do after a car accident or injury?
Start with a visit to the doctor, even if you don't feel hurt. Avoid making any statements to the insurance company until you can contact our law firm for guidance.
Nursing Home Abuse & Neglect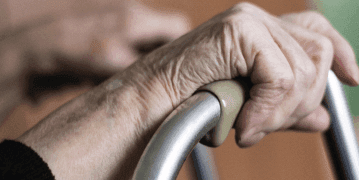 Sometimes, improperly trained caretakers can cause more harm than good to our elderly family members. When that happens, talk to our attorney about your next steps.
Important Injury Information From Our Disability Lawyer
Even if you are disabled, eligibility for benefits depends on your specific circumstances. To learn about the eligibility requirements for Social Security Disability benefits and SSI benefits we invite you to explore the pages on this site or call us & schedule a free talk with one of our disability laywers so that we can answer your questions in person.
How Can A Disability Lawyer Help?
The Social Security Act is a complex set of laws, we are extremely knowledgeable about these laws the disability claims process and can help speed up the process and improve your chances of getting approved. If your claim has been denied, attempting to represent yourself in an appeal hearing can cost you time and money since you may have to reapply and start the process over if you are unsuccessful. Due to our familiarity with disability law, our disability attorney can help increase your chances of getting approved, including guiding you through the initial application and/or the SSD appeal process.
If you are wondering whether we can help appeal your Social Security Disability Denial, know that you are not required to hire an attorney during the SSDI appeal process but it can help in many ways. We can help guide you through the steps of the appeal process including the initial Request for Reconsideration and the appeal hearing.
Having a disability attorney at your appeal trial strongly improves your chances for a successful outcome. Jackson Law Firm offers a case review at no charge.
- If you dread the idea of working with lawyers, don't worry — that doesn't offend us. There are a lot of less-than-flattering stereotypes out there about law firms, and we completely understand why you'd prefer to settle your case with the SSA on your own.
- The truth of the matter is simple: an experienced disability attorney can mean the difference between winning or losing your case, and, if a firm has your best interests at heart, they'll work on contingency — meaning they won't charge you a dime unless they help you win. That way, you pay nothing out of pocket and only need to give them a small portion of your payout once your case has concluded.
- Jackson Law Firm, PLLC, our disability lawyers always work on contingency. Whether you are considering applying for disability for the first time or appealing a benefits claim, we always offer a free case review.
- At Jackson Law Firm, PLLC, not only do we work on contingency, but we also actively choose to work with a limited amount of clients at any given time. What does this mean for you? Simple. You'll have direct access to your disability lawyer. In addition, your lawyer won't be distracted by a bunch of other cases and will be right there with our from the moment you reach out to the moment your case is resolved. We're in this with you every step of the way.
When I take on a case, I'm personally invested in the outcome. That's why I fight with everything I've got.
- Forrest Jackson
Serving Tennessee, Alabama, & Georgia:
Chattanooga TN

Red Bank TN

East Brained TN

Ooltewah TN

Collegedale TN

Cleveland TN

Soddy Daisy TN

Dunlap TN

Dayton TN

Fort Oglethorpe GA

Ringold GA

East Ridge TN

Surrounding areas in Tennessee and North Georgia
Chattanooga, Decatur, Gadsden, and Vestavia Hills are our four office locations. With this being said, our legal services extend much further.
We work with clients throughout Tennessee, Alabama, and Georgia. If you are disabled and in need of benefits please reach out to us for a free consultation to discuss any questions you may have. Our practice areas include: social security disability benefits, personal injury, and elder law. It would be our pleasure to discuss your case and, at the very least, point you in the right direction. Our disability lawyer also offers a free case evaluation so please don't hesitate to call.
Jackson Law Firm regularly provides legal support in obtaining SSD benefits to clients in the Chattanooga, Tennessee area including Soddy Daisy, East Ridge, Red Bank, Dayton, Dunlap, Ooltewah, Collegedale, Cleveland TN as Well as North Georgia including Dalton, Ringgold, Fort Oglethorpe, and surrounding areas.